Brisbane is home to many great writers, one known to most for his prolific painting and sought after spots is Cekios. Describing his style as "every graffiti writer mashed into one," we catch up with the enigma himself to talk travel and trains.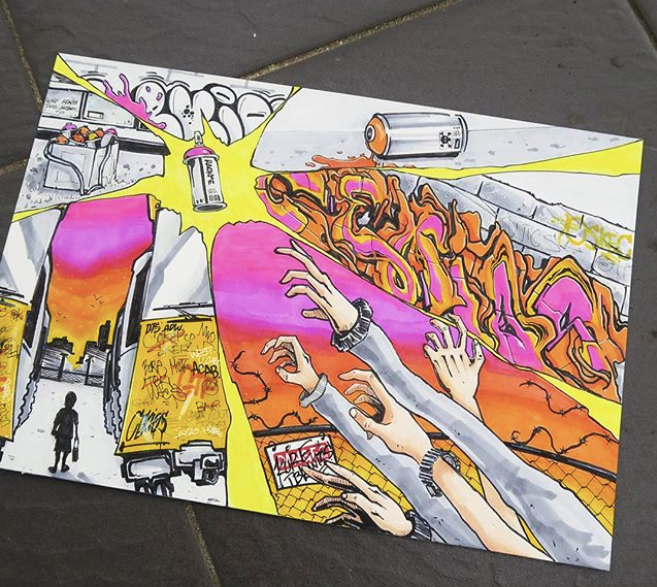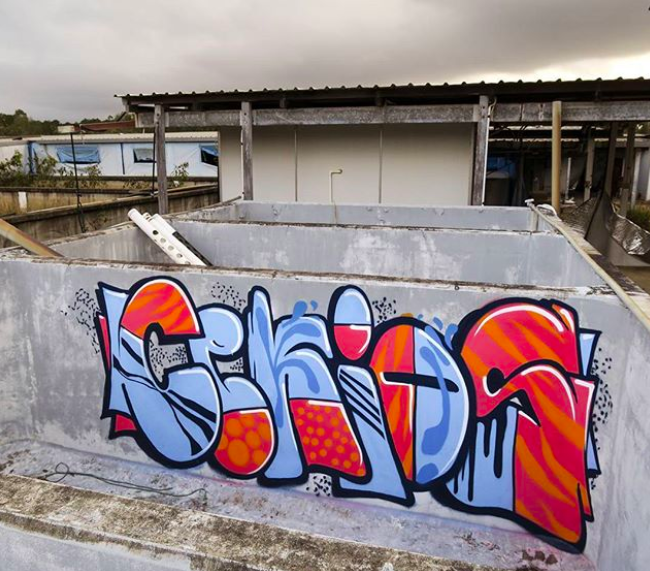 SO YOU'RE CURRENTLY IN BERLIN, WHAT WAS THE MOTIVATION BEHIND THE MOVE?
I have always wanted to live abroad and Europe was number one on the list. Berlin is the New York of graffiti. There's a lot of talent and the scene is booming.
WHAT'S YOUR FAVOURITE CITY TO TRAVEL TO/PAINT?
Copenhagen. The city is non-stop when is coming to graffiti. Everywhere you look there is something new and exciting. Graffiti on trains can run for up to 7 days or longer, and a lot of people are painting.
WHEN TRAVELLING TO A NEW CITY, DO YOU SET GOALS TO ACCOMPLISH?
It really depends on what I'm there for. If my goal is to paint trains, then I will focus on what has to be done. Another goal is to take notice when painting with a local, this can be a fill effect or a painting technique.
STREET OR PANELS?
Panels.
WHAT IS IT ABOUT TRAINS THAT MOTIVATES YOU TO PAINT THEM?
The competition - I love seeing other writers who paint very nice trains. It really pushes me to do the same and compete with "who can do the greatest galve "
FAVOURITE MODEL?
I'm not to picky when it comes to choosing types of models, but if have to pick one it would be the Berlin Sbahn.
YOUR ONLINE FAME STARTED ON TUMBLR AND MOVED TO INSTAGRAM, DO YOU FEEL SOCIAL MEDIA HAS HAD AN EFFECT ON YOUR CAREER AND EXPOSURE AS AN ARTIST?
It definitely has. I started painting in semi-rural NSW and I would have never thought that people from around the world would be able to view my work from a couple clicks on their phone. It has changed my style a lot. I'am now able to view artists around the world for inspiration and am able to keep up with what tends are popular.
WHAT'S THE BEST AND WORST THINGS ABOUT YOUR HOMETOWN, BRISBANE?
The best thing about Brisbane in my opinion is the high standard of graffiti, It's one of the main reasons I moved there. Worst this about Brisbane is it's really quiet.
WHAT DOES CREW MEAN TO YOU?
Family.
WHICH ARTISTS INFLUENCE/INSPIRE YOU?
At the moment its Mozes/Tapes for their creatively. Style wise is Puak loveletters, Shane obc tb and mozer Süd.
HOW WOULD YOU DESCRIBE YOUR STYLE?
Every graffiti writer mashed into one.
WHAT'S NEXT?
A lot of traveling.