Australia's most optimistic aerosol artist, MUCHOS channels all that is chill with his cheeky characters and colour ways. His smart, yet satirical style sings true to the good vibes present in his playful persona. We catch up with MUCHOS to get a little look into his merry mind.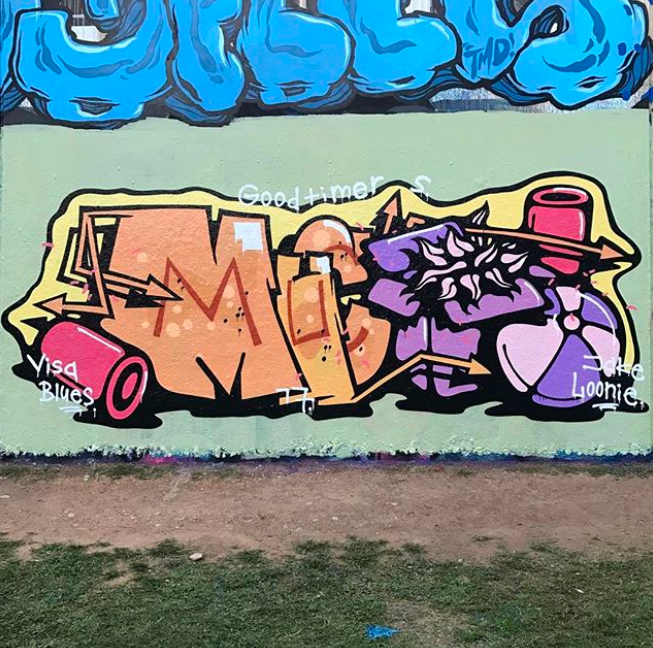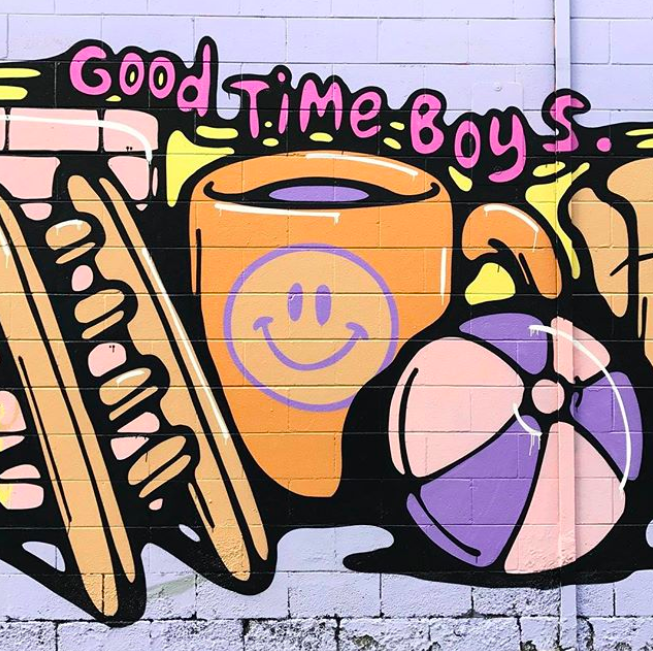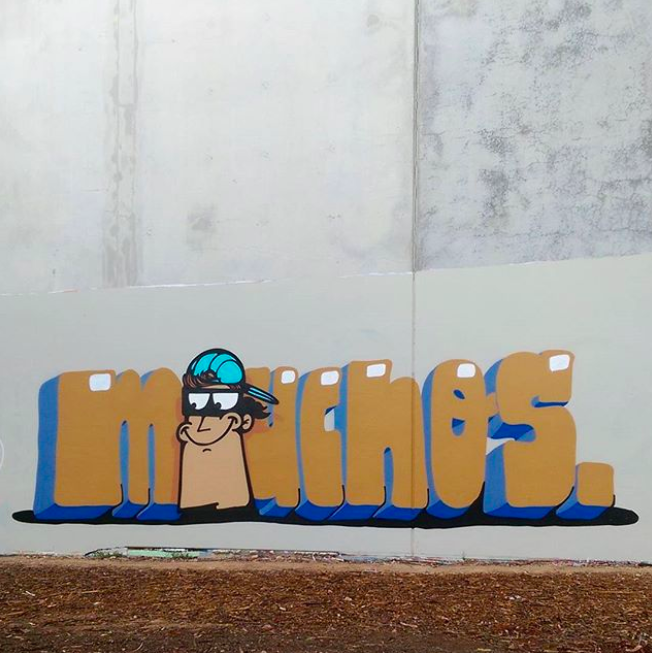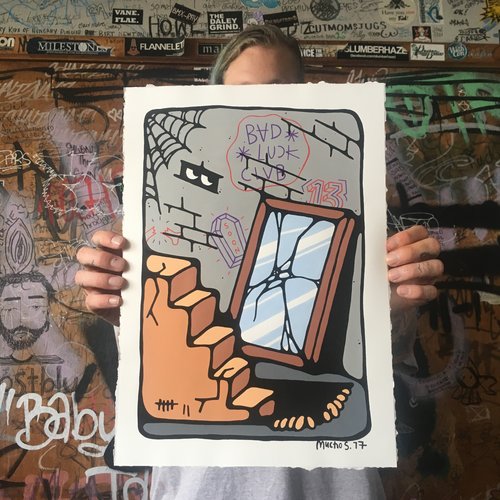 WOULD YOU DEFINE YOUR STYLE AS A FORM OF GRAFFITI?
That's probably up to the viewer to decide for themselves. I mean, it all started with graffiti and I still paint graffiti, but I'm putting more time and effort into exploring and developing some stuff outside of letters at the moment.
WHEN DID YOU START PAINTING, AND WHY?
I don't really remember how it all came about to be honest! I was interested in it for a long time before I actually started painting. I had a lot of older friends growing up and I just remember a couple of the guys I was hanging out with were in to it. From there it just snowballed.
HOW DID GTMRS COME ABOUT?
I was on holiday sitting around with a couple of friends, drawing and throwing ideas around. I think it might have started with an idea for a wall we were gonna be painting on that trip.
IS GTMRS A 'CREW"
I wouldn't say it's a crew. It's not that serious. It's just something fun that me and some friends use as a way of staying connected because we are rarely in the same place at the same time.
POSITIVITY SEEMS TO BE A REOCCURRING THEME IN YOUR WORK, WHAT'S THE MOTIVATION BEHIND IT?
There's really not a lot of thinking behind it. I like to keep things as stress- free as possible and focus on the good things around me and that's how I like to approach my painting.
WITH YOUR CHARACTERS, DO YOU DRAW INSPIRATION FROM ANY SPECIFIC COMICS/CARTOONS?
Nothing in particular. The simpler the better. Im a big fan of the characters from vintage labels and logos.
FAVOURITE PAINT TO USE?
I've been using a lot of Ironlak because they nail the pastel colours!
WHAT'S THE SCENE LIKE IN ADELAIDE?
I'm pretty distant from the scene. I tend to keep to myself a fair bit and paint with a small group of friends most the of the time, so I don't really know whats going on outside of that.
WHAT ARE YOUR HOBBIES OUTSIDE OF PAINTING?
Travelling to new places.
WHAT'S COMING UP FOR MUCHOS?
More travelling, more painting, more good times!
We currently have a MUCHOS 1/1 original artwork available in our online store. The piece was created for our NO SUCH LUCK group show, find out more by clicking the image below.